+91 8977181666
+91 8977184666
Neet & PG Counselling
"Life is a matter of choices, and every choice you make, makes you."

We provide master solutions in this maze of NEET PG counselling process to help student make a right decision both regarding the specialty and the college/Hospital. We ensure first- hand information regarding the college and specialty which makes decision making process smoother.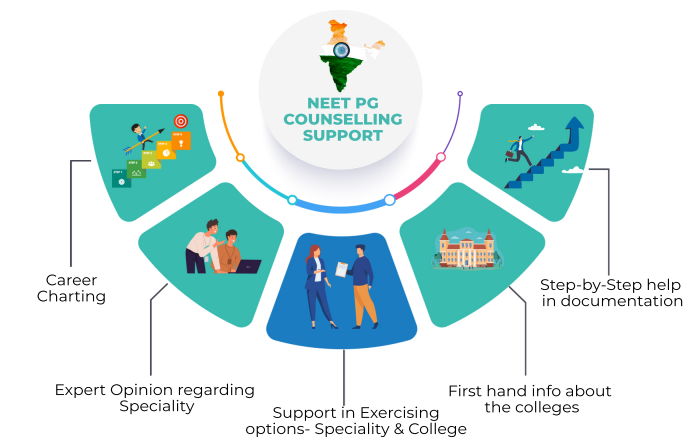 Career Charting
Choosing career and specialization based on Personality Traits.
Expert Opinion Regarding Specialty
Listen from the experts and make an informed decision.
First hand info about colleges
Ground level reality analysis of the facilities at the college
Support in exercising Options
Based on preferences and compatibility
We are ready to mentor
Get Appoinment
Time Schedule
Working Hours
Mon - sat : 9:00am - 06:00pm
Sunday: Closed
52
Specializations & SuperSpecializations